ALL ABOUT US
OUR HISTORY
Affordable Cleaning Services

Let our staff customize a cleaning service program to suit your individual needs and your budget. Whether you require daily, weekly or monthly service, or just one-time only service, you can count on Executive Cleaning Services for top-notch cleaning at unbeatable rates.

WE HAVE BEEN CLEANING FOR OVER 10 YEARS
STARTING AS A YOUNG SINGLE MOTHER, I HAD TO LEARN HOW TO CLEAN QUICK AND EFFICIENTLY. OVER THE YEARS, I HAVE DEVELOPED A NUMBER OF RELATIONSHIPS AND HAVE RECEIVED NO COMPLAINTS!
OUR COMPANY HAS A GREAT REPUTATION AND WE STAND BEHIND OUR CLEANING 100%
WE ARE HERE TO MAKE YOUR LIFE EASIER. WE WILL ORGANIZE AND SANITIZE YOUR HOME OR OFFICE.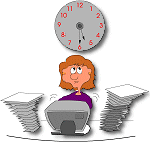 BROOKE'S PRO CLEANING
CALL NOW FOR YOUR FREE ESTIMATE
(502) 416-8011
PLEASE VISIT US AT "HELLO LOUISVILLE.COM" under the business section