MY FAVORITE LINKS & YOUR LOCAL WEATHER
INFORMATION FOR ALL
The following is a list of useful links that I have compiled. If you wish to be added to this list, please send me an e-mail.
E-MAIL US AT BROOKESPROCLEANING.INSIGHTBB.COM
CALL NOW FOR YOUR FREE ESTIMATE
(502) 416-8011
WE ENJOY THESE LINKS AND WEBSITES
Look for local maid service's here if there is a need to compare prices.
FIND LOCAL INFORMATION HERE
VISIT YELLOW PAGES.COM FOR ALL YOUR INTERNET SEARCHING NEEDS
HOME BUILDERS CAN FIND INFORMATION HERE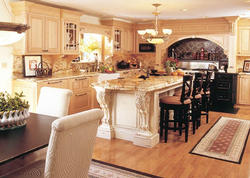 IF YOU HAVE ANY QUESTIONS ABOUT OUR SERVICES PLEASE CONTACT US @ (502) 416-8011
CHECK YOUR YAHOO MAIL & SEARCH FOR ANYTHING
With over half a million sites, divided into more than 25,000 categories, YAHOO is both browseable and searchable.
">
BROOKE'S PRO CLEANING
(502) 416-8011